Your Client Needs You: Psychotic Disorders, PTSD, Autistic, TBI, Epilepsy, there are BOP Placement Options Available.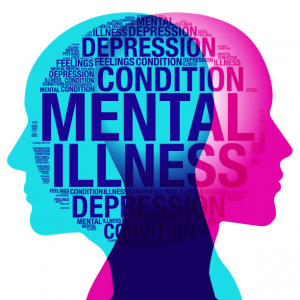 Psychology National Programs
Scoring PSF/Management Variables and Security Level Requirements for Participation
All Programs have Limited Availability: both in facilities, and inmates bed space
Terms
Axis I Disorders: Mental health and Substance abuse
Axis II Disorders: Personality and Developmental; targets inmates with severe personality disorders, typically Borderline Personality Disorder, who have a history of behavioral problems in the institution and who are amenable to treatment. P5330.11 
Some BOP Facilities have trained: Inmate patient care assistants (PCA-Page 3):
FCI Butner, NC-Medium: Providing ADL assistance where needed.

Trained inmate Mental Health Companions to assist others with mental illness, working under psychology staff-

USP Atlanta, GA-High (Secure MH Step Down Unit),

USP Allenwood, PA-High (Secure),

FCI Petersburg, VA

USP Florence, CO-High

BOP Trained Inmate Mental Health Companions Observers for Suicide Watch on fellow inmates
Psychology Programs
1st: first-timer young male offender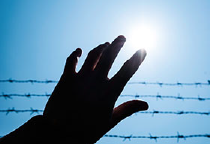 < 32 years of age, or younger,
Who's facing a sentence of 60 months

or more?

In a medium-security facility
Receives $40 for successful completion of the 6-month program to help acclimate to life inside.
Brave Program– 2 Facility Locations: 
FCI Victorville, CA-Medium
FCI Beckley, WV-Medium
2nd: male in (or facing) a USP
Substance abuse/dependenceDelusion and/or a Substance-induced Psychotic Disorder
Major mental illness as:

Psychotic Disorder that may include Mood, Anxiety, Schizophrenia,
Participants can be referred through staff assessment or self-referral
Challenge Program – 15 Facility Locations:
USP Allenwood, PA-High
USP Atwater, CA-High
USP Beaumont, TX-High
USP Big Sandy, KY-High
USP Canaan, PA-High
USP Coleman I, FL-High
USP Coleman II, FL-High
USP Hazelton, WV-High
USP Lee, VA-High
USP McCreary, KY-High
USP Pollock, LA-High
USP Terre Haute, IN-High
USP Tucson, AZ-High
3rd: male or female but who
does not require inpatient treatment.
has serious mental illnesses.
lacks the skills to function in a general population.
Mental Health Step Down Program– 3 Facility Locations:
FCI Butner, NC-Medium (MH Step Down Unit)
USP Atlanta, GA-High (Secure MH Step Down Unit),
USP Allenwood, PA-High (Secure)
*Male inmates with a primary diagnosis of Borderline Personality Disorder are referred to the STAGES Program
 4th: male or female
with a history of mental illness related to;

physical, mental, intimate domestic violence, or traumatic Psychotic Disorder?

The program is given during their first 12 months of incarceration.
Resolve Program– 15 (F), 2 (M) Facility Locations:
ADX Florence, CO-Maximum (M)
FPC Alderson, WV-Minimum (F)
FPC Bryan, TX-Minimum (F)
FCI Tallahassee, FL-Low (F)
FCI Dublin, CA-Low (F)
FCI Waseca, MN-Low (F)
FCI Danbury, CT-Low (M)
FCI Aliceville, AL-Low (F)
FMC Carswell, TX-Adm. (F)
FSL Danbury, CT-Low (F) (Activating)
SCP Lexington, KY-Minimum (F)
SCP Greenville, IL-Minimum (F)
SCP Coleman, FL-Minimum (F)
SCP Marianna, FL-Minimum (F)
SCP Victorville, CA-Minimum (F)
SCP Danbury, CT-Minimum (F)
SFF Hazelton, WV -Low (F)
5th: Male
With serious mental illnesses, and a
Primary diagnosis of Borderline Personality Disorder, along with
Hx of unfavorable institutional adjustment linked to this disorder
Stages Program– 2 + 8 Facility Locations:
Secure Stages Program: (2017 National Program)
FCI Terre Haute, IN-Medium
USP Florence, CO-High (Effective 9/ 2014)
These may also be available here, therefore checking with the BOP is recommended:
FPC Bryan, TX – Minimum
FMC Carswell, TX – Med. Ctr
FCI Aliceville, AL – Low
FPC Coleman, FL – Minimum
FPC Marianna, FL – Minimum
FCI Tallahassee, FL – Low
FCI Dublin, CA – Low
FPC Victorville, CA – Minimum
6th: Females; with
Substance abuse – who may be RDAP eligible.
Mental illness,
And a history of domestic violence – with a PTSD diagnosis.
All care can be provided here without the need for a transfer.
The Female Integrated Treatment (FIT) Program – 1 Location:
FCI Danbury, CT-Low – The New (FIT) Program
7th: Those with significant
Autism Spectrum Disorder and ALL OF ITS PARTS,
Difficulty interpreting what others are thinking or feeling.
Difficulty regulating emotion.
Difficulty maintaining the natural give-and-take of a conversation.
The tendency to engage in repetitive or routine behaviors.
Strict consistency to daily routines; outbursts when changes occur.
Problems with: social stimuli and aversions to smells, tastes, textures, along with the inability to decipher unwritten rules.
Obsessive-Compulsive Disorder,
Epilepsy, Alzheimer's, Parkinson's or
Traumatic brain injuries (TBIs)
cognitive limitations: psychological – intellectual or neurological deficits,
This is a 12-18 month program, participants may elect to continue participation.
Skills Program– 2 Facility Locations:
FCI Coleman, FL-Medium; (Male & Female)
FCI Danbury, CT-Low (male)
Dental care (non-routine) is tough to find for people with autism, as they require general anesthesia.
—————————–DRUG Issues—————————-
8th: Drug Abuse Education resulted in:
Substance abuse that contributed to the offense,
Substance abuse that resulted in a supervised release violation.
This is a 12-15 hour Educational Course / Not a drug treatment program.
9th: Nonresidential Drug Abuse Education Program
Upon completion may receive $30
For minor or low-level substance abuse impairment.
Benefit; the possibility of spending the maximum period in a halfway house (RRC)
10th: RDAP
To verify RDAP eligibility, in addition to drug and alcohol abuse, prescription medications along with other medications available over the counter are also included.
———————– Sex Offender Management Programs (SOMP) ———————————-
11th: Low to moderate sexual offender?
Single-sex crime; or first-time Internet Sex Offense?
SOMP Nonresidential (SOTP -NR) – SOTP-NR Program– 8 Facility Locations:
FCI Elkton, OH-Low
FCI Englewood, CO-Low
FCI Petersburg- Medium
FCI Marianna, FL-Medium
FCI Seagoville, TX-Low
FMC Carswell, TX-Med. Ctr. (Females)
FMC Devens, Massachusetts
USP Marion, IL-Medium
USP Tucson, AZ-High
12th: high-risk offender?
History of multiple sex crimes (re-offense sex offender),
Extensive non-sexual criminal histories, including;
rape, sodomy, incest,
transportation with coercion,
sexual exploitation of children,
unlawful sexual conduct with a minor, and/or
internet pornography?
SOMP Residential (SOTP -R) – SOTP-Residential Program– 2 Facility Locations:
USP Marion, IL-Medium/High
High FMC Devens, MA-Med. Center.
13th: Sexually Dangerous Persons
Certification & Civil Commitment
The Walsh Act,

one "who has engaged or attempted to engage in sexually violent conduct or
child molestation and
who is "sexually dangerous to others."

a person is considered sexually dangerous to others if he;

suffers from a serious mental illness, abnormality, or
a disorder where he would have serious difficulty in refraining from sexually violent conduct or
child molestation once released.
SOMP Commitment and Treatment Program – Facility Location:
Physician Presentence Report Service, LLC